MITSUBISHI PS STUDIO SOFTWARE
PS Studio Software belongs to the family of Software products from Mitsubishi Electric's experience. Convenient solution to boost your current Photo Printing business requirements, with solid, powerful and easy-to-use features. Mitsubishi's professional digital photo solutions are renowned for their intuitive design, advanced software and high quality digital photos and gifts. PS Studio is a cost effective, fully featured retail software solution.
PS Studio is an easy to install and use software for photo retailers. A flexible software solution that Photo Studio Stores can be easily downloaded and installed, PS Studio has a 5 day trial.
The power of Mitsubishi's Photo expertise in your Shop or Studio
DESCRIPTION
---
Features
Quick and easy install
Simple to install and use, PS Studio can easily download and install, and also includes a 5 day trial for you to test. After trial, don't forget to buy our
HASP USB module.
Order and printer status available in print module
The Print Module provides a quick outlook and easy-to-manage tools for an easy control of your printing orders.
Prints, ID & EasyGifts
PS Studio allows you to make prints 4×6", 5×7", 6×6″ 6×8", 6×9", Print photo ID for Passport ID documents, driving license and student card sizes.
Greeting cards & EasyGifts
Also Greeting Cards are possible to compose and print with our PS Studio, check the wide variety of creations we prepared for you on PS Studio. Discover our range of EasyGifts products.
Calendars and Albums & EasyGifts
Check the complete range of Calendars and Albums that you can produce with PS Studio, resulting a very complete solution for your Photo Studio.
Specifications
Operating system
Windows Vista, Windows 7 & 8 (32/64 bit), Windows 10 64bits
Compatible Photo Printers
CP-K60DW-S, CP-D80DW-S,CP-D70DW-S, CP-D707DW-S, CP-D80DW, CP-D70DW, CP-D707DW, CP3800DW, CP-W5000DW, CP-D90DW, CP-D90DW-P
Accessories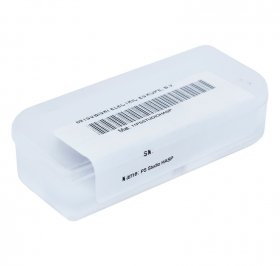 PSStudio SW Licenses
SEE BROCHURE