MITUSBISHI PS EVENTS SOFTWARE
The PS Events Software simplifies all related to a photographic event: Capture, Edit, Print and Share as perfect solution for festivals, parties, weddings, tourist attractions, conferences…
Capable to be used simultaneously by up to 5 photographers, the images can be saved in individual Hot folders, which turns out to be especially useful in events where activities are carried out in different areas such as trade fairs. Photographers can increase their business by being able to offer new services.
Also solves the growing demand for instant social photos to be shared on all social media or printed immediately, that's PS Events. Photographers, event coordinators and retailers can capture life when it happens and capitalize on a digital social environment. Can be easily downloaded and installed, PS Events has a 5 day trial.
DESCRIPTION
---
MITSUBISHI PS EVENTS SOFTWARE
PS Events Software also allows photographers to increase their business by offering untapped new services. The digital self-portrait or 'selfie' has firmly established itself as the most popular form of photographic self-expression. To satisfy the growing demand for instant social photography, which can be shared across social media or printed at a moment's notice, Mitsubishi Electric has created PhotoSuite Events.  This on trend digital photography software enables photographers, event coordinators and retailers to capture life as it happens and capitalise on a growing social phenomenon.
Features
Quick and easy install
Simple to install and use, PS Events can easily download and install, and also includes a 5 day trial for you to test. After trial, don't forget to buy our HASP USB module.
Hotfolders
PS Events allows you to print up to 5  folders (Wi-Fi cameras or local drives). The Hotfolder acts as a network folder to print locally: your pictures are being printed directly. In this way, you can easily manage events: each folder is configured for a single format and specific attributes. Allows you to print the images you receive by automatically adding text or masks.
Edition capabilities
You can edit adding texts, frames or logo (png files), doing image adjustments (zoom/cut and color), and filters B/W or sepia among other edit functions.
Statistics
Monthly statistics are available with .cvs file format, for your internal management on the activity you have.
Specifications
Operating system
Windows Vista, Windows 7 & 8 (32/64 bit), Windows 10 64bits
Compatible Photo Printers
CP-K60DW-S, CP-D80DW-S,CP-D70DW-S, CP-D707DW-S, CP-D80DW, CP-D70DW, CP-D707DW, CP3800DW, CP-W5000DW, CP-D90DW, CP-D90DW-P
Accessories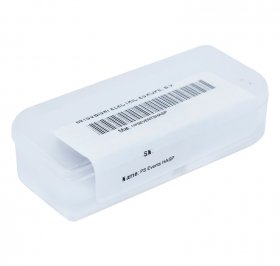 PSEvents SW Licenses
SEE BROCHURE